Asset management is a new module available since October 2019 in a general access within #MSDyn365FO (or #MSDyn365SCM or whatever 😊).
I'm working now under PU30 (10.0.6) if you want to test the functionalities of this module resumed here .
You way want to generate sample demo data for facilitating the training or the demo to run for your customers, prospect or internally…
In here you have the process to run the wizard available.
If you are able to find the « Set up Test Data in Asset Management » white paper, let me know because I haven't find it.
Anyway, searching the wizard is the module was a dead end until the menu item seems not to exist or be available right now.
What you can do is run this URL (replace myenvironnement by yours and USMF by your company code)
https://myenvironnement.cloudax.dynamics.com/cmp=USMF&mi=EntAssetDataWizard
Then the wizard is available and works.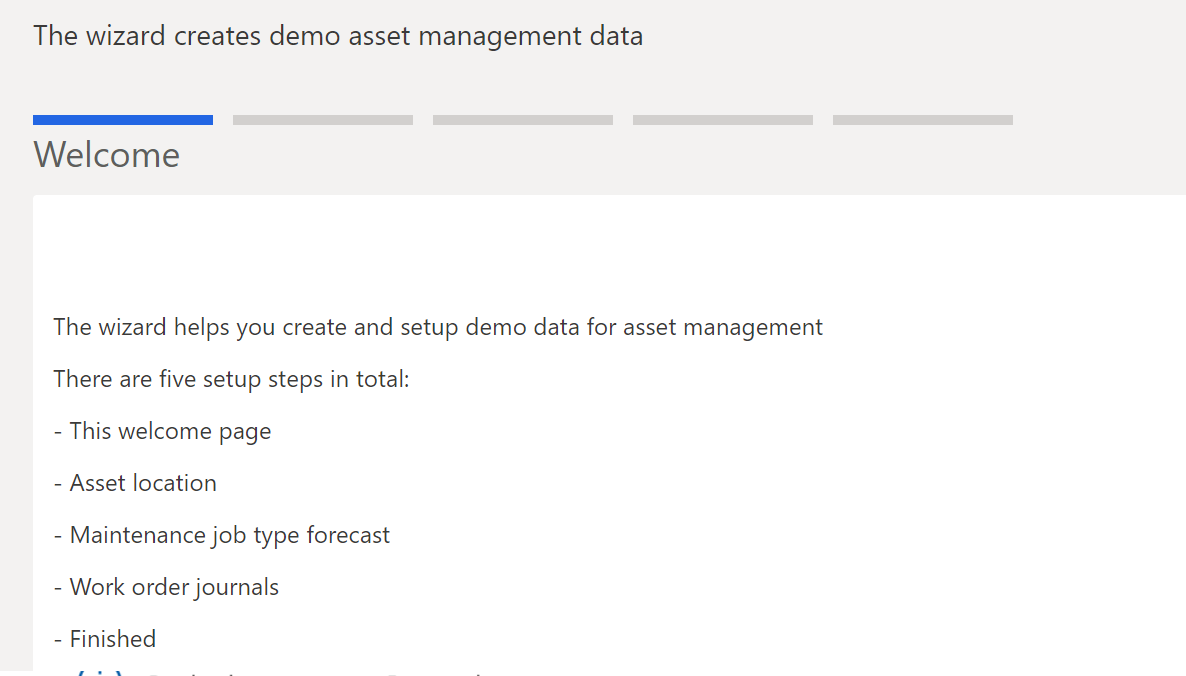 You should know that you will need to setup some stuff for the wizard to run with success such as default project groups, default project categories for items, expenses, hours, etc.
Each missing setup will make the process failed.
If everything goes well you should receive this notification :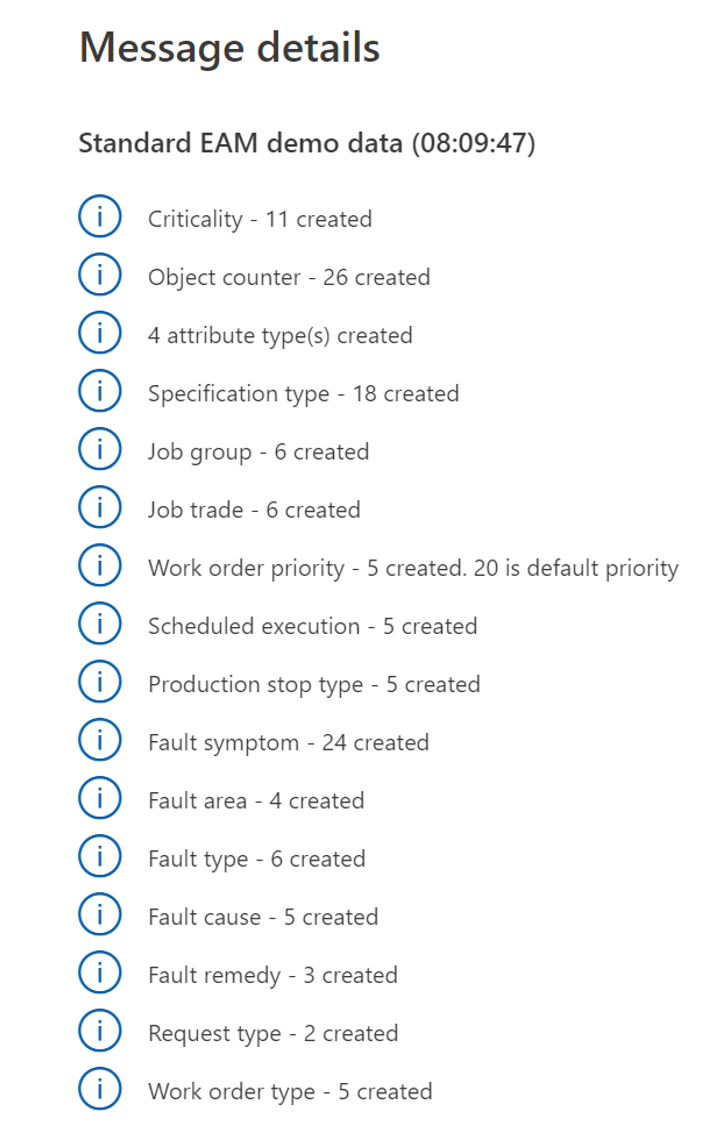 And then try to open one form to check if there is any data :

That's all for today. The first thing I can tell is that Asset Management is linked to Projects, maybe such as Service management module. I don't know yet, but will let you know when I will dig.
Yohann