Error message :  The  service required to use this feature is turn off. Check your privacy settings
Version :  MSDyn365FO / O365 / MSDyn365SCM / MSDyn365FIN
Module : All
Localization : #NA
Critical : Blocking when trying to work on data from Excel
French message : Le service requis pour utiliser cette fonctionnalité est désactivé. Vérifier vos paramètres de confidentialité.
Explanation :
When using the Open in Excel functionality from anywhere on Microsoft Dynamics 365 for Finance or Supply Chain, you could update your data directly from Excel. When having this error message.


This one is very simple to fix. Go under File > Options > Trust center > Trust center settings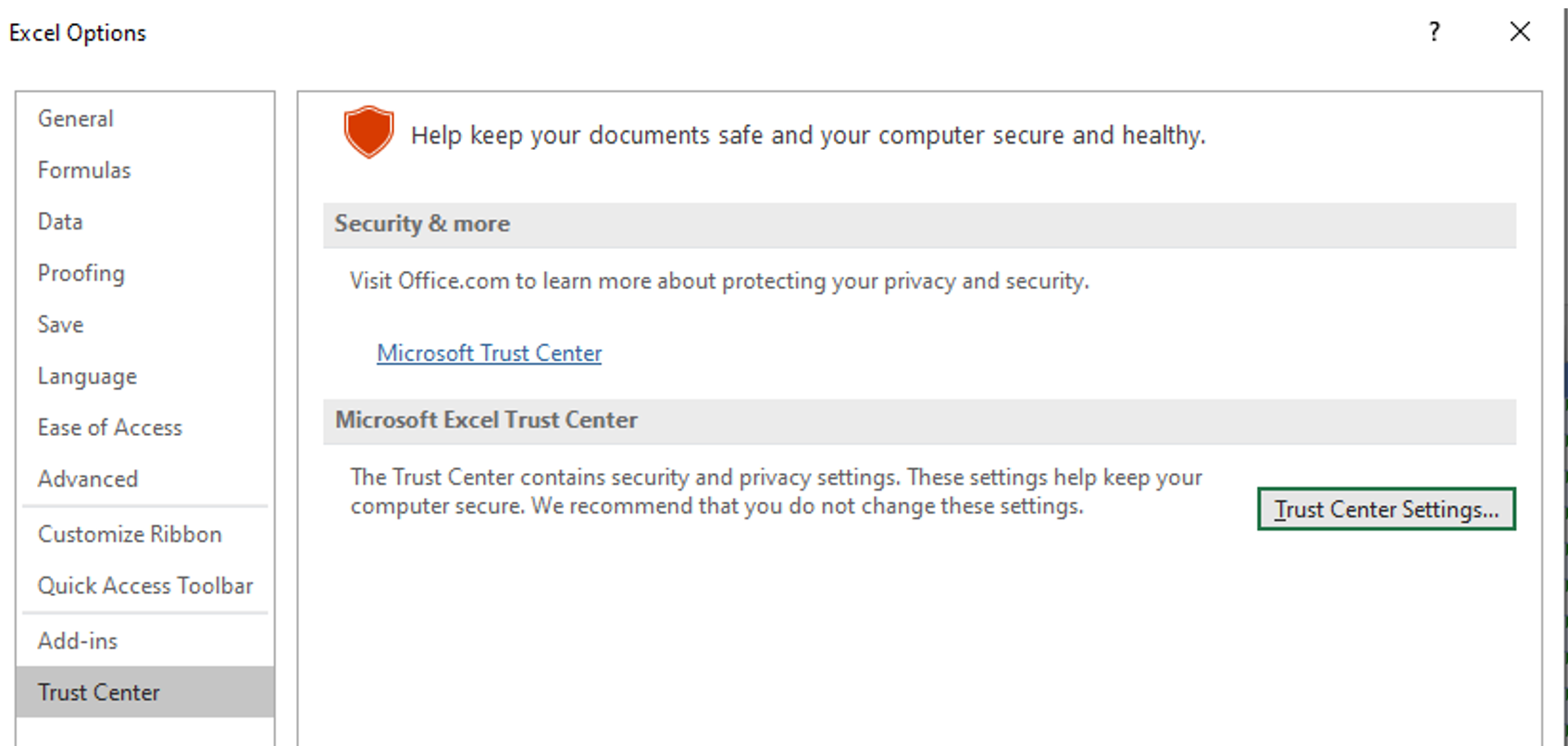 Then, Go under Privacy Settings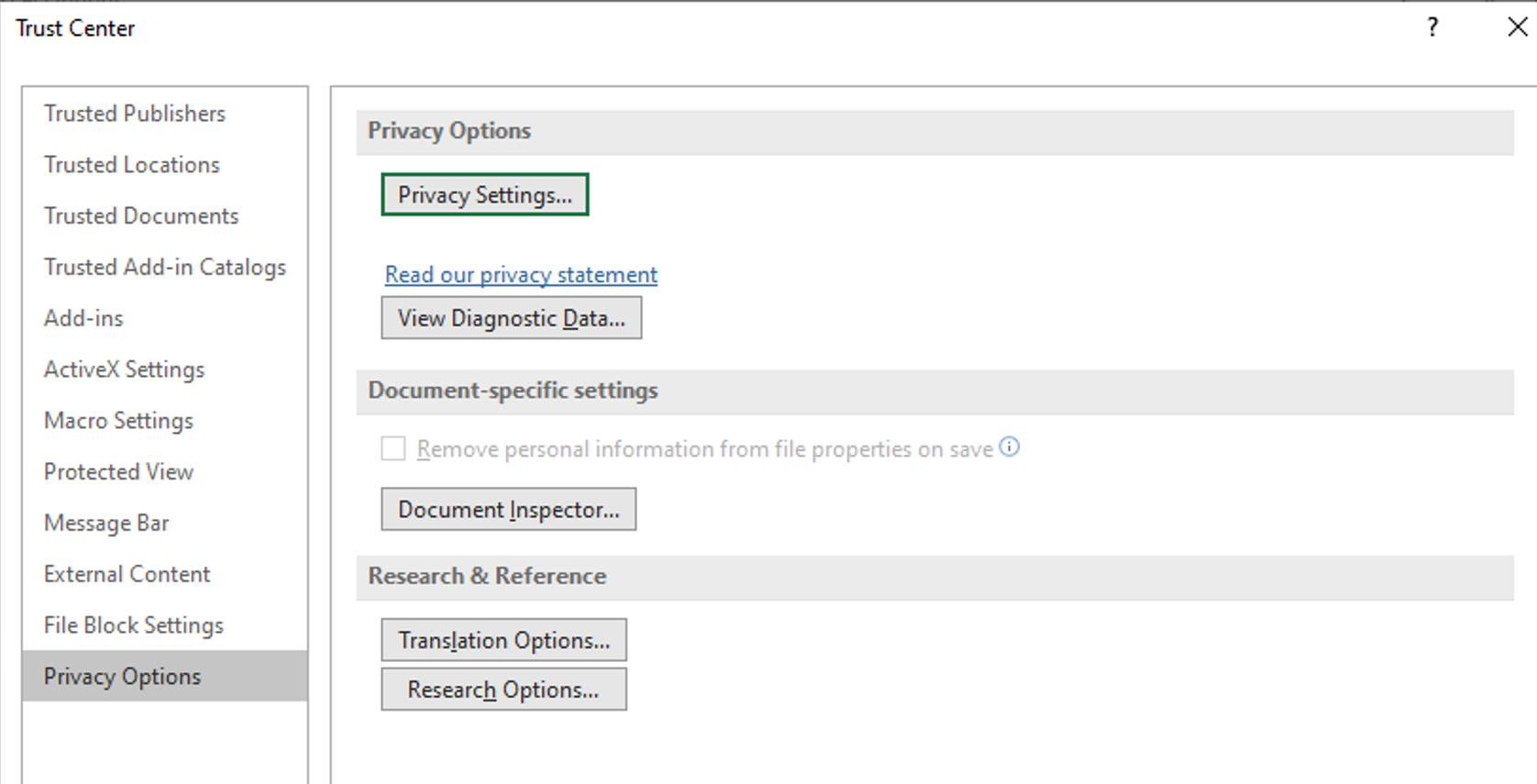 Then Enable optional connected experience.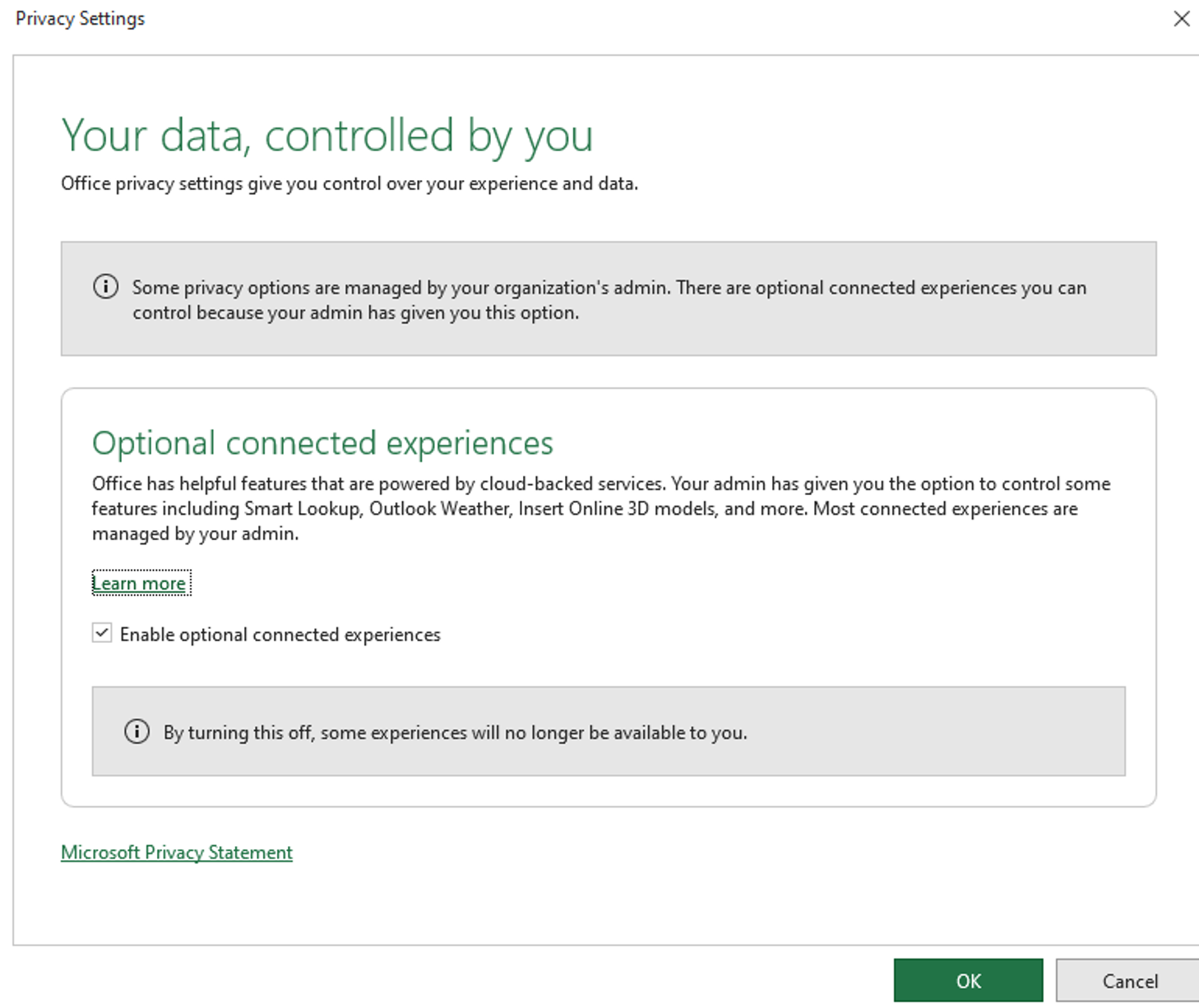 And validate OK. That's it.
Yohann