Dynamics 365 For Operations is using the « Data Management » module to import data for migration or to interface them from external tools.
In this article, I want to explain the Financial dimensions import rules related to the below Data Import error.
Results. The number of dimension values specified in **OffsetAccountDisplayValue** is different from the number set up in the active format for data entities.
Things to try:
Make sure the number of dimension values specified matches the active format for data entities.
Make sure that any dimension values specified that include the chart of accounts delimiter character in the name escape the delimiter character with a backslash character '\'.
Results. Error found when validating record.
For GL transactions, you will probably need to setup a general ledger account in the specific field including « GL acc. + dimensions ». The question is how to interface this field to import data.
For the Data Management tool, the field « OffsetAccountDisplayValue » or *AccountDisplayValue according to the entity will work following the setup in :
AX > General ledge > Chart of accounts > Dimensions > Financial dimension configuration for integrating applications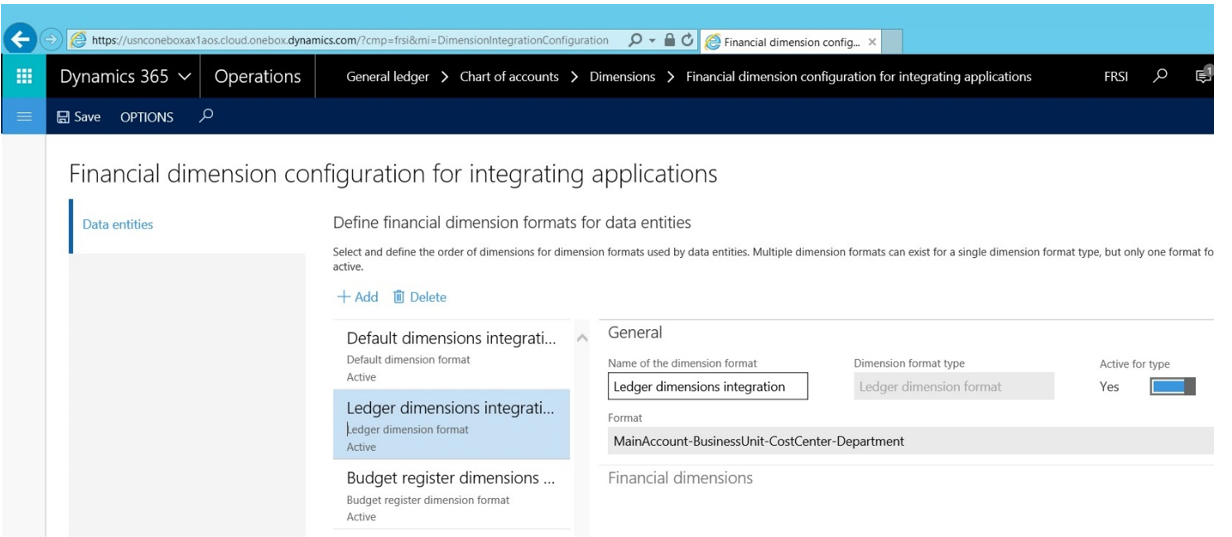 The GL accounts are setup above for a GL Acc. and three dimensions in the interface, whatever of the ledger account type.
For my below sample, I was not needing GL dimensions, as a result, you should add 3 « – » without any data between each of them (or with value depending of your case).
The below file is working for Contoso FRSI.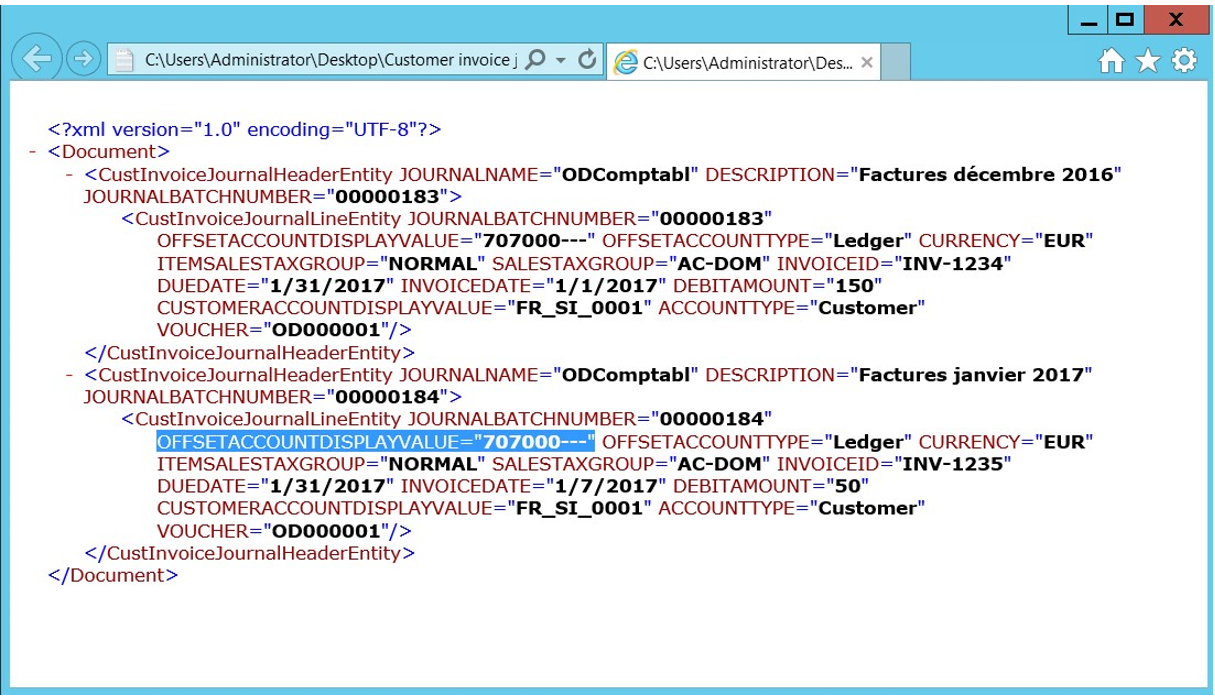 Jonathan Lascaux