Version Française disponible ici
Since Project Operations has been available, I finally found some time to have a look on this new tool for the Dynamics suite. Basically, it aims to replace the Project management and accounting module embedded in MS Dynamics 365 for Finance and Supply Chain. It means every customer using the Project management and accounting module have to migrate by the years to come. The impact is already visible according to the licensing point of view because now there is 3 Full license type : Finance, Supply Chain and Project (Operation). Even if you want only to deploy the project embedded within the original ERP, you have to license users with the new PO license.
One big thing, the updates an enhancements are continuous as I've notice some change since January 2020. I expect a lot from this new tool so I will have a look on updates.
So, after deploying the environnement by following the procedure Provision a new environment | Microsoft Docs , let's have a look on what is hidden behind this tool.
Link between « PO » and « F&O »
Project Operation doesn't work by essence with a legal entity aggregation, so you first need to build the relation between your PO available and the legal entity of your F&O.
First, activate the Enable Project Operation Integration feature setup from the Project management and account parameters.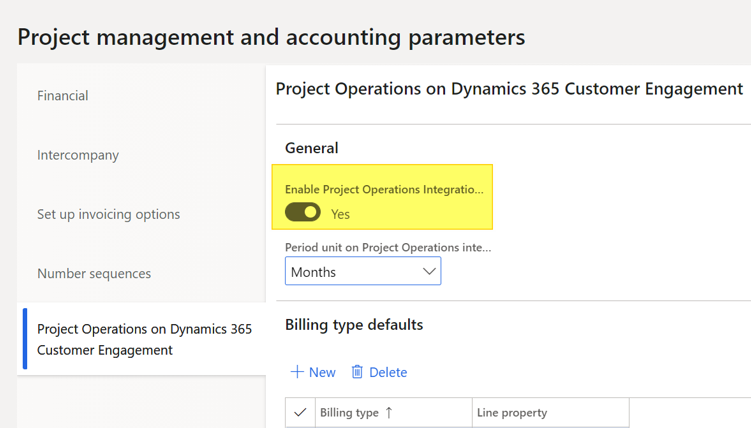 Go under Global project management and accounting parameters from F&O and select the appropriate legal entities to use.
To access to PO, click on the 9 points in the top left of your F&O screen, and open all applications.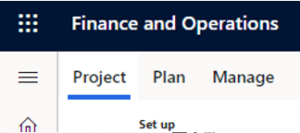 Then, select the Project Operations environnement deployed.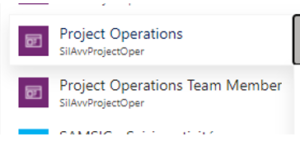 Ergonomy
Like CRM environnements (Field Service, Customer Service, old PSA, and so on), the modules are available on the bottom of the screen.
You will retrieve Projects / Resources / Sales / Settings and Training. I have not yet tested everything here but you will have an idea of what it is about I hope.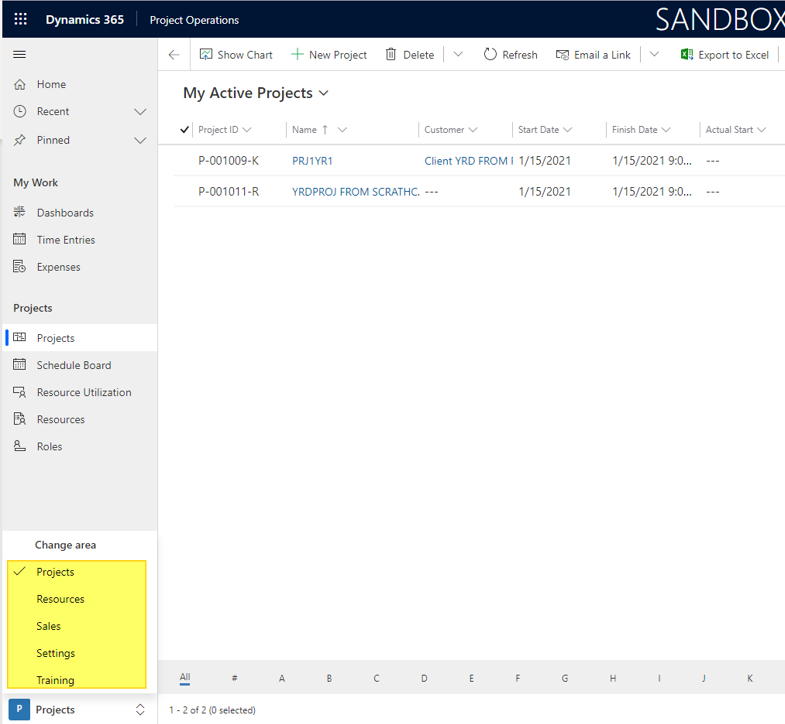 The left column is updated depending of the selected « Area ». For instance, when selecting Sales, here is the result.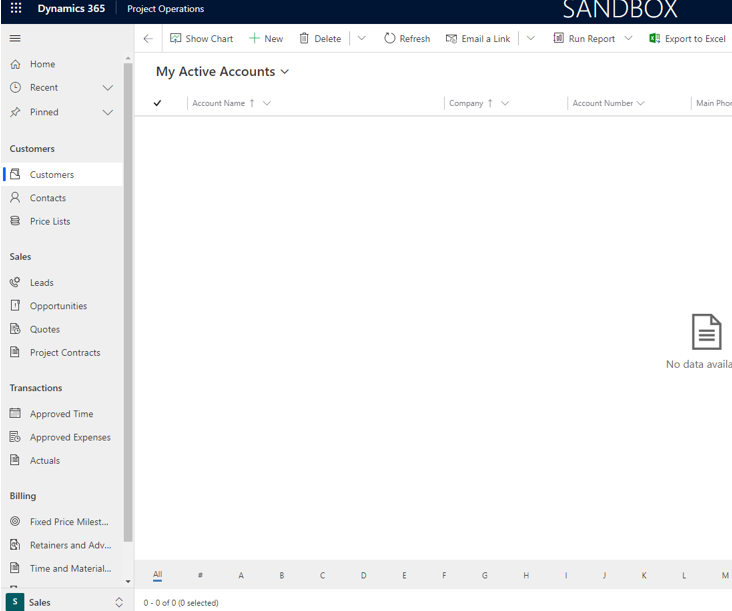 For the CRM expert it's not new. But for those who came from the ERP like me, it's a bit surprising. It takes couple hours to be comfortable with it.
There is a lot of sub-menu available on each module as you can see below that could be pinned if wanted.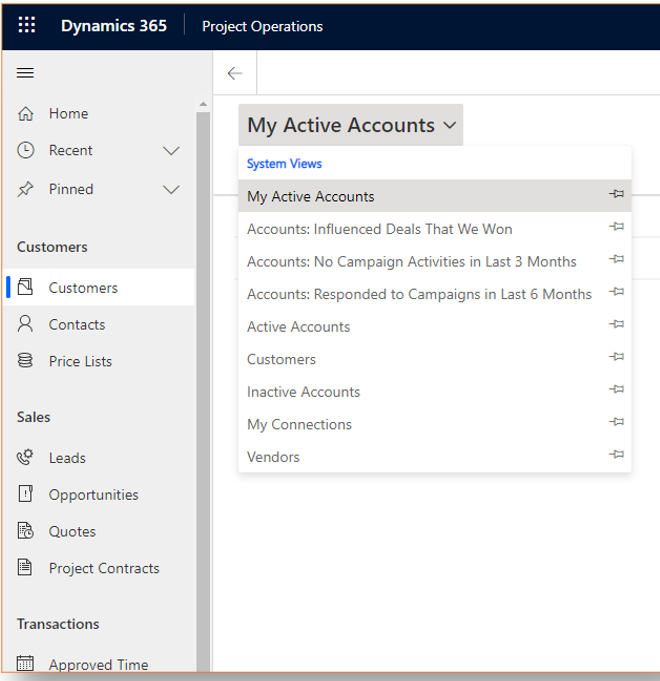 It's possible to access to every menu items of PO from the + button on the top right of the screen. There is also filter possibilities, help and user setting.
For instance, I've found a product creation from here, but not able to make it create something and not able either to retrieve it from the main navigation (Projects / Training / Sales…).
From F&O impact, the project functionalities are now very limited and restricted. You will see more in the next post on that topic.
Synchronization example between « PO » and « F&O »
Let's focus on the synchronization between PO and F&O thanks to dual-write. The whole list of mapped entities (up to PU 29) is available on the following link : Dynamics 365 Finance and Operations Data Entity List – Dynamics Tips (dynamics-tips.com).
Now let's see an example by creating a customer from Project Operations.
We first create a customer from F&O, as we used to do.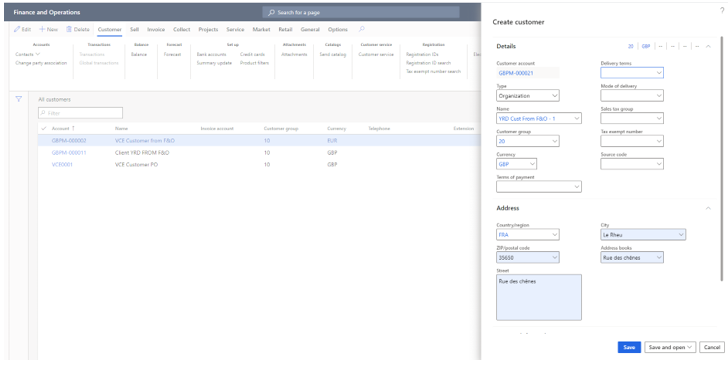 Instantly the customer has been creating in miror in the PO environnement as you can see below.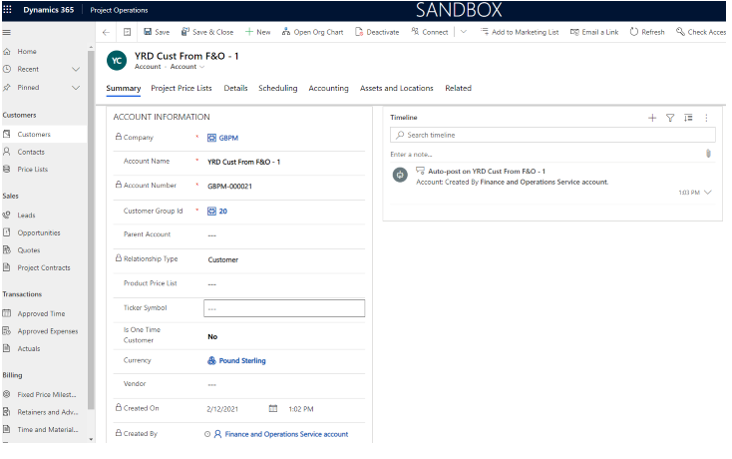 Dual Write works in both directions. We could have created the customer from PO. In PO, a customer is an « account » in which we need to specify the Relationship Type (in our case Customer).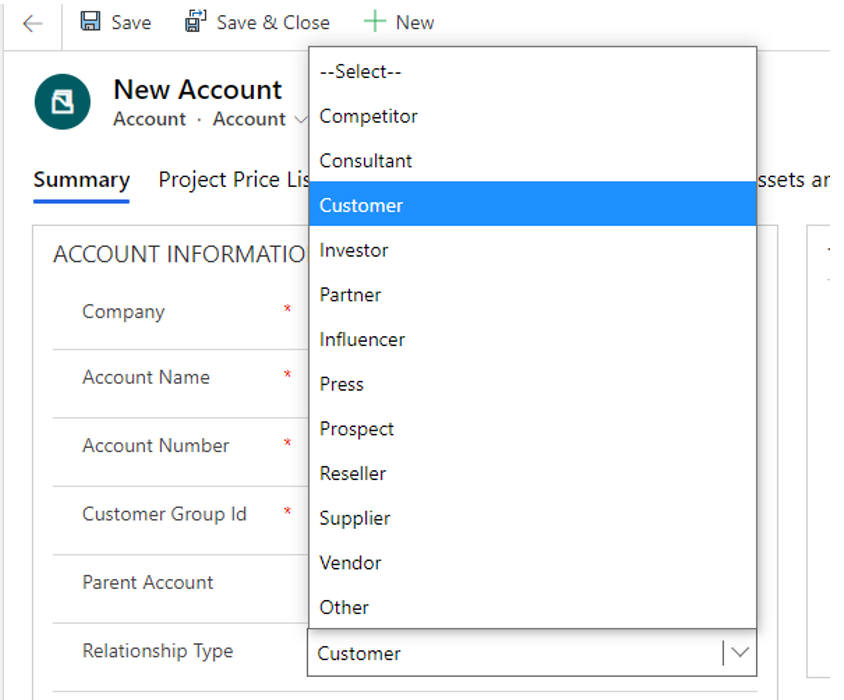 From F&O, it's possible to see the list of entities running for Dual Write within Dataverse (Access from Data Management workspace > Dual Write).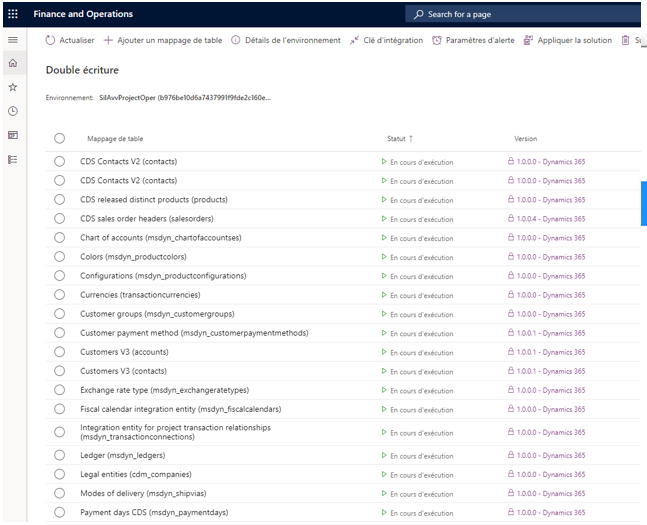 Let's keep going, by creating contacts attached to the customer from PO this time.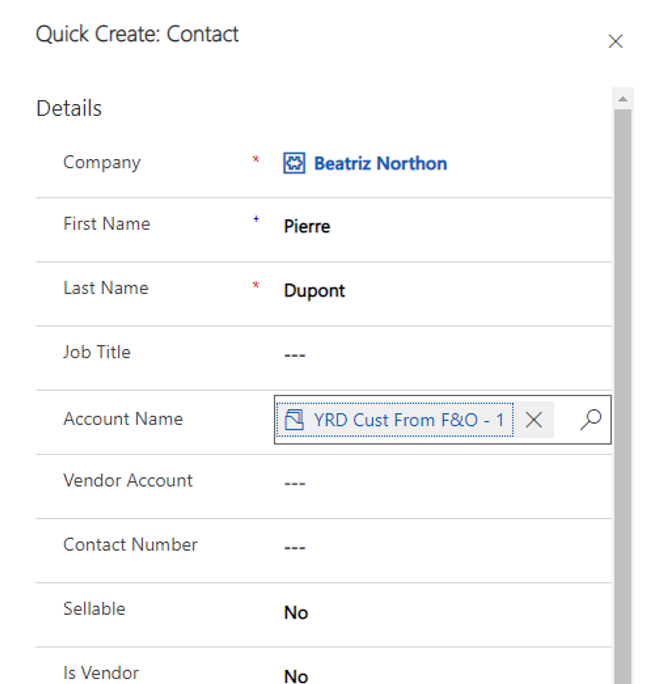 The synchronization is also working in real time in F&O. Note that it's also possible to create a hierachy of contacts in PO through the Open Org Chart functionality.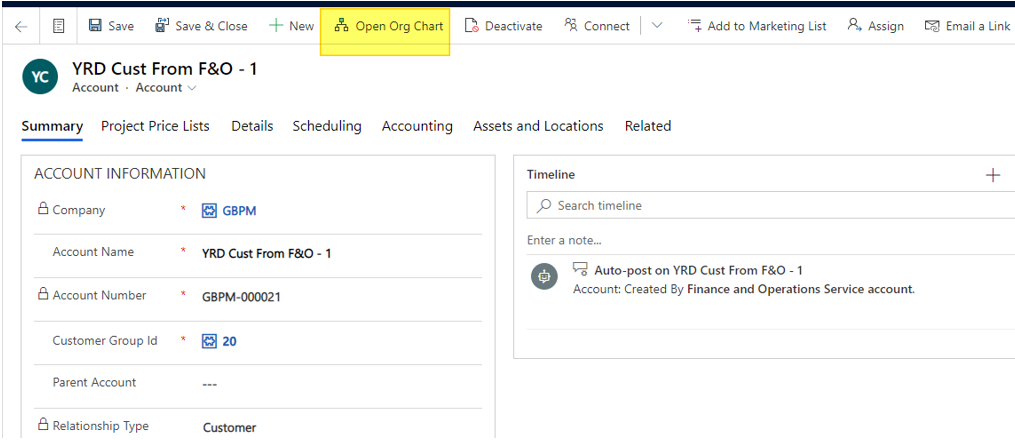 Use Drag and Drop to define the hierarchy. There is no such functionality embedded in F&O that's why it's not retrieved there.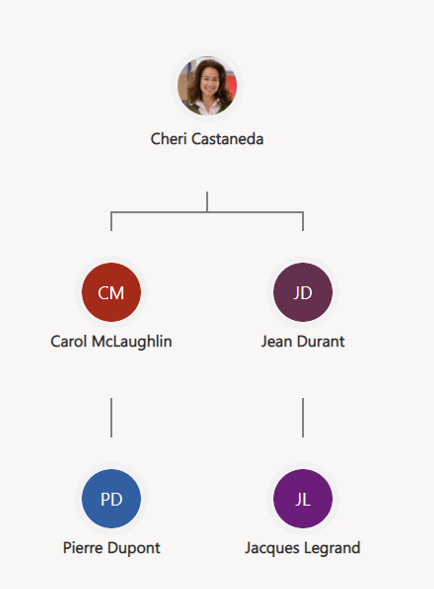 That's it for the first overview. In the next post I will detail an end to end process from creation of a contract until posting an invoice.
Yohann