Version Française disponible ici
How many emails can we retrieve automatically from a customer or a vendor to send documents like invoice or confirmation to them ? Let's deep dive this function in the Print management setup within our favorite ERP.
First this to setup is the Email parameter functionalities, as it's described here.
Whitout it, the system will not be able to send Email at all.
After doing that, just a global remainder of how MSDyn365FO works. You often have the possibility to setup things in a global way for the whole legal entity, and then to personalize it on the customer or vendor record. For print management, it's the same.
We will here focus on the printing management for the legal entity for every sales order confirmation.
Let's go to Accounts receivable > Setup > Forms > Form setup. (note the path is the same for the Accounts payable setup, except the entry menu which is Accounts payable of course).
Then, go under General and open the Print management form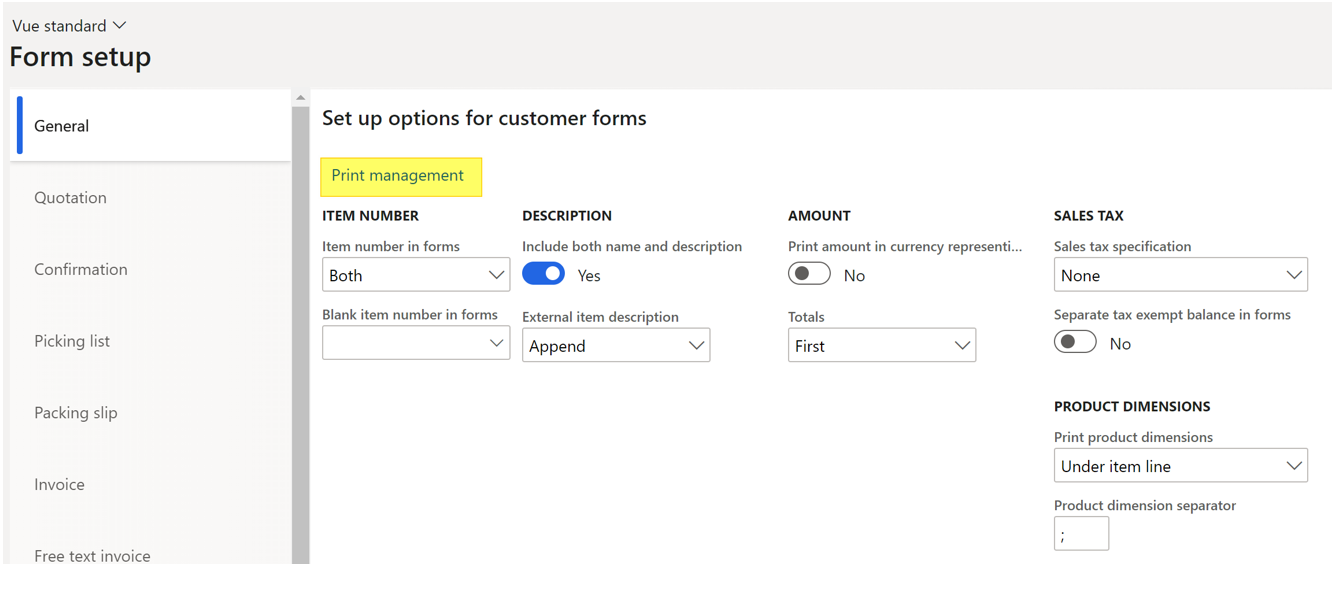 Choose the appropriate document, in our example the Sales order confirmation and clic on the printer setup as you can see :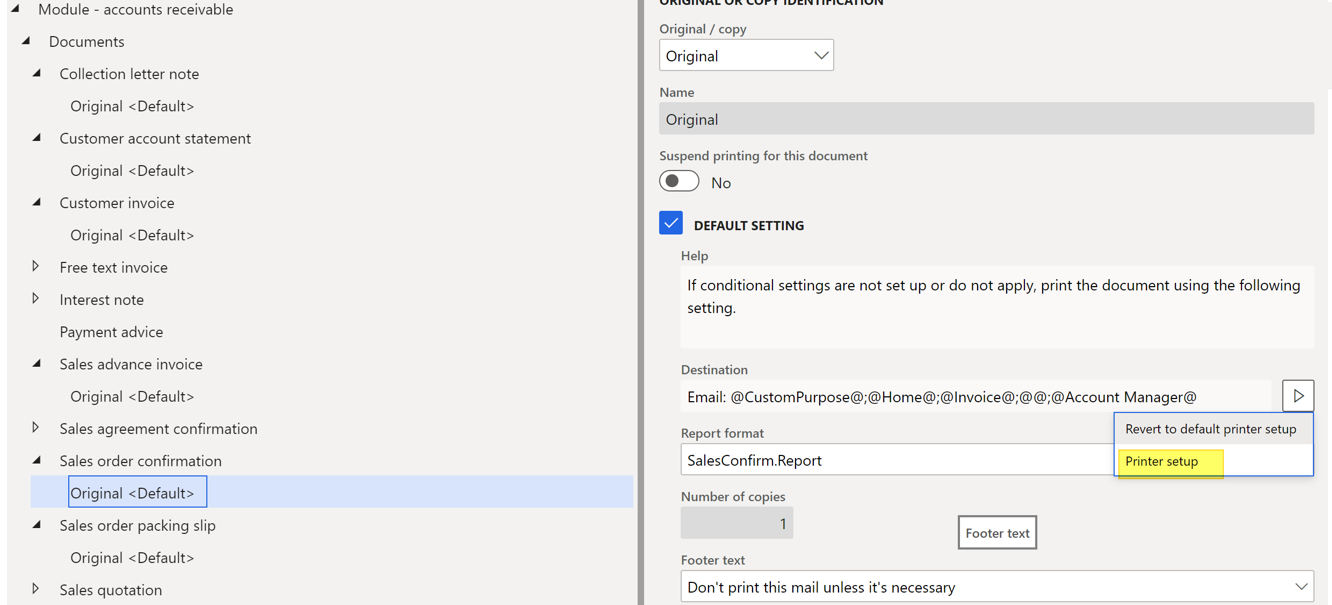 Now select the Email option and let's analyse what we can do.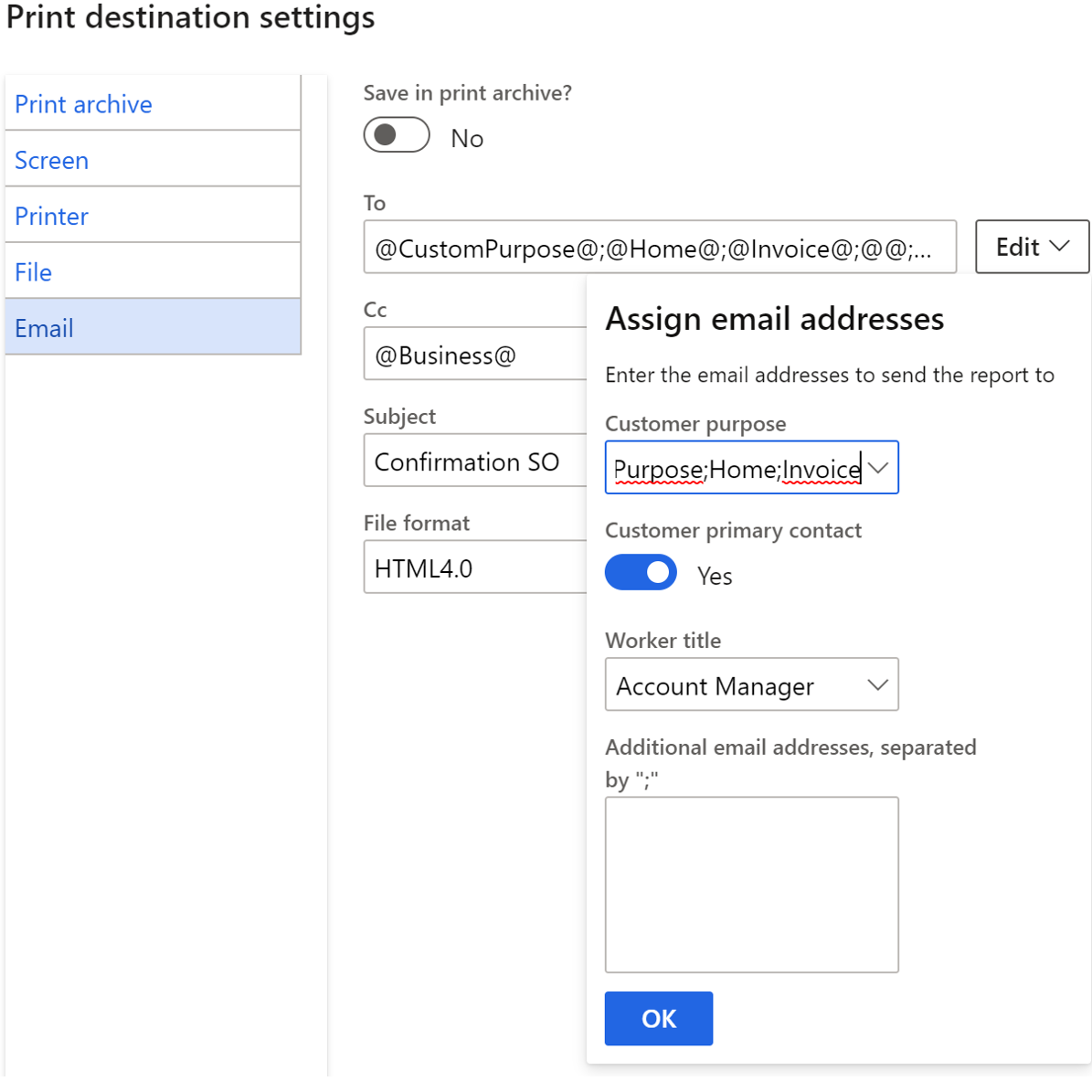 Customer primary contact
Ticking this option will retrieve the customer primary contact setup on the customer record itself.

Customer purpose
For using this functionality you will need to check the existing contact information purposes. Go to Organization administration > Global address book > Address and contact information purpose.
Here you can either use the standard purposes or create new ones. Don't forget to activate the Contact information checkbox if you want to use it for customer email purposes.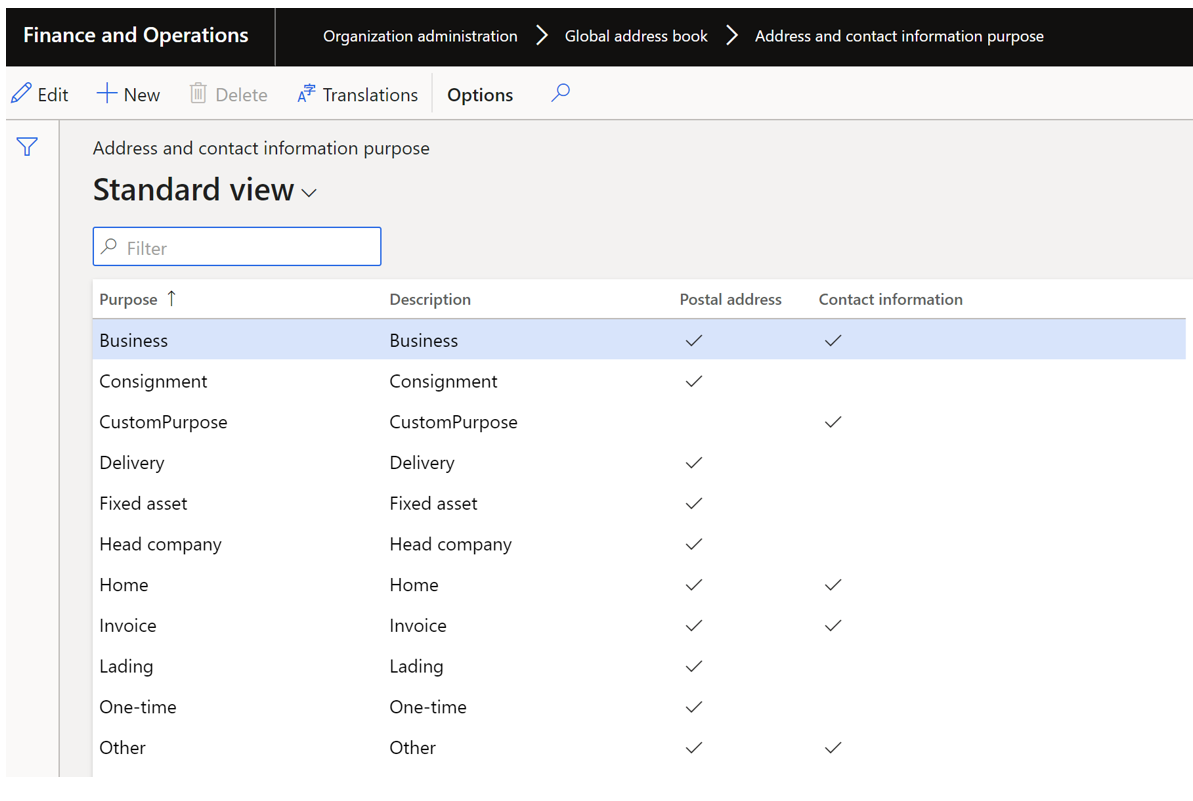 Now, go back on the customer, you can add several email here.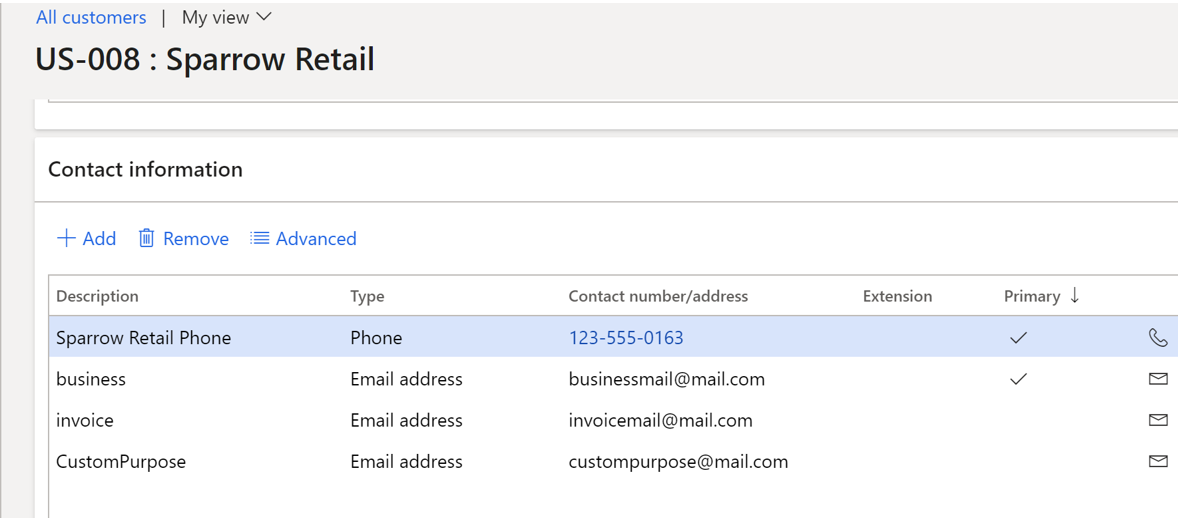 For each email added, go to Advanced and see below :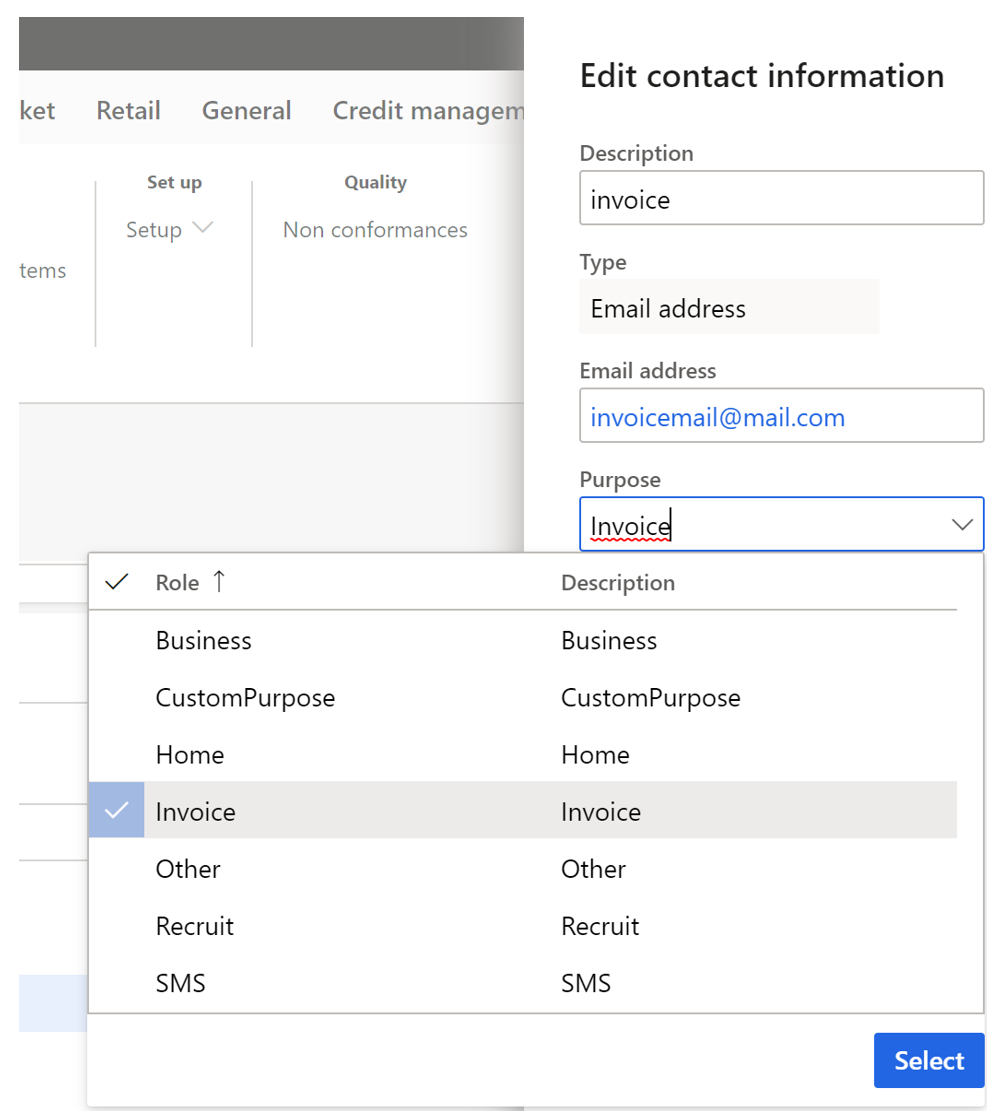 You can tag the purpose here. Depending on what you have setup for retrieving emails on the print management, you will be able to send email to those emails.
Worker title
By choosing the worker title option under the print management form, you can setup a worker title from the list. It will search for every primary email of each worker setup with the same title within the same legal entity.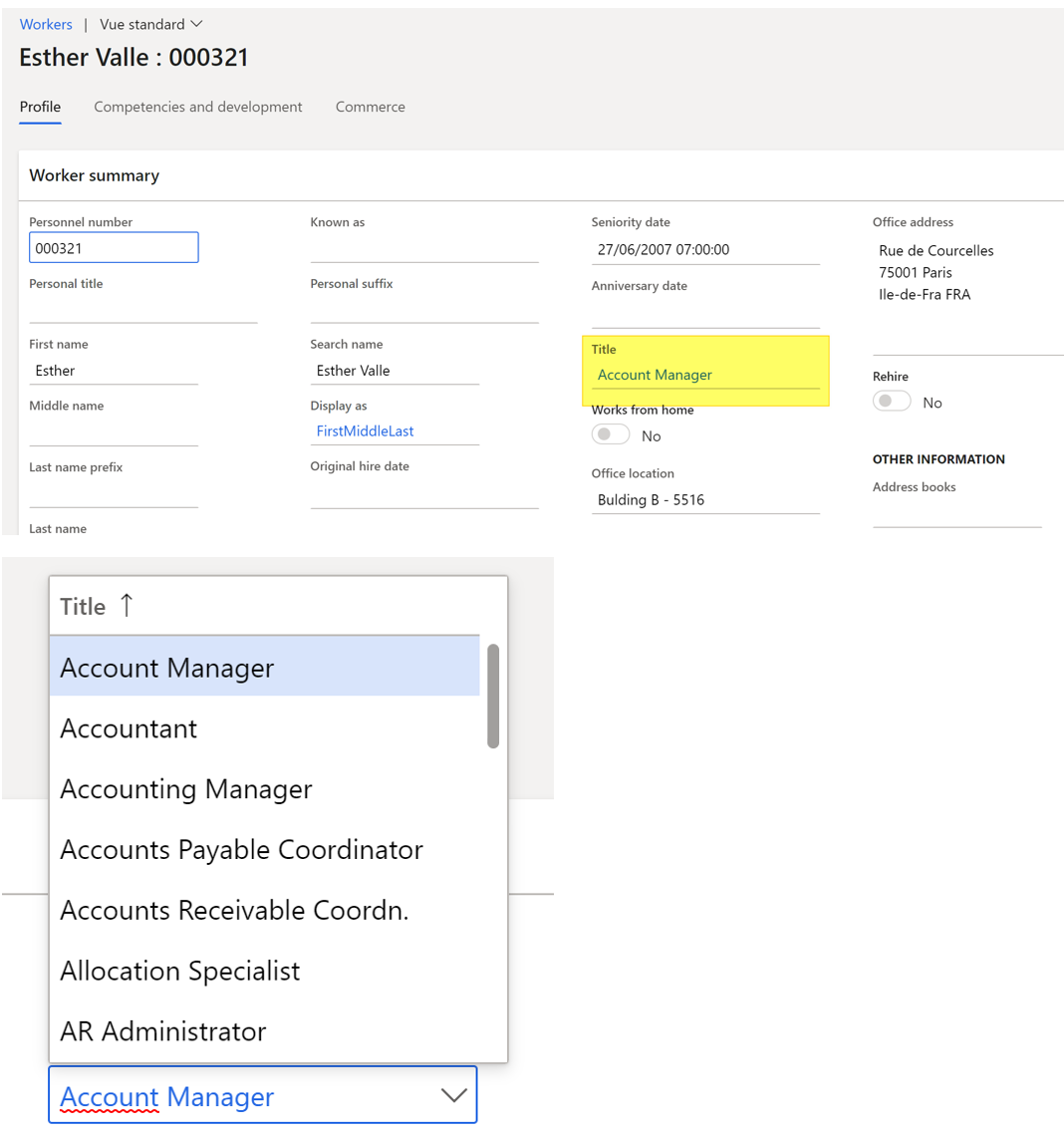 At the end, the email will be send after running the confirmation and use the default print management settings from the form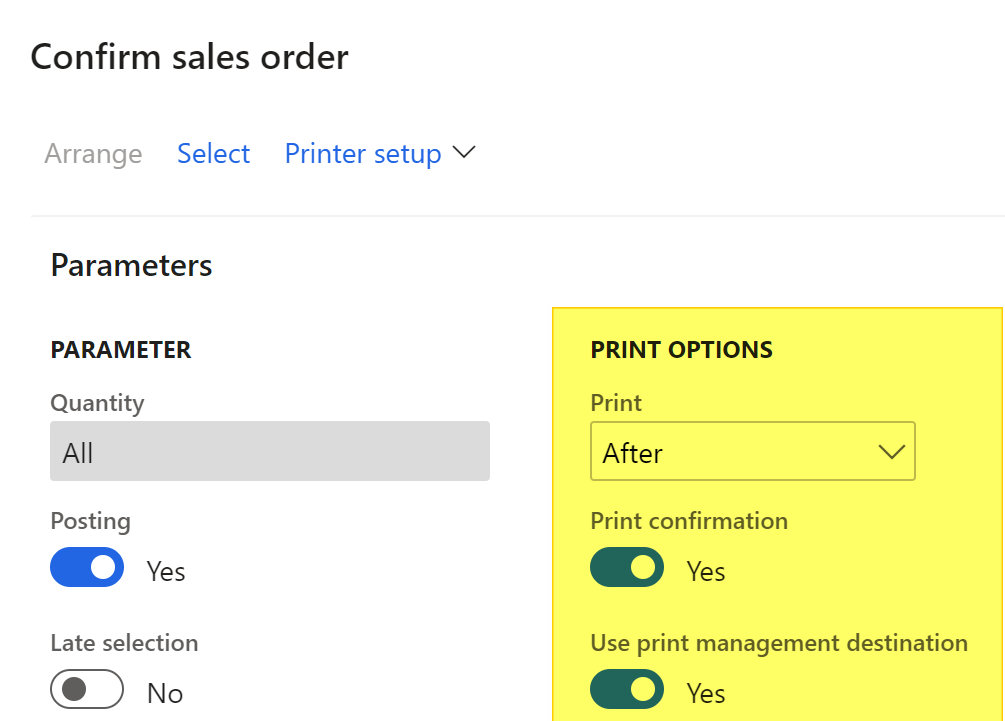 Here we are : a mail is send to a lot of people here.

Yohann